Tecumseh's Farmers Market & The Market on Evans
Tecumseh's exciting Farmers Market makes it easy to shop local, support your community, and find unique goods or fresh foods you simply can't find anywhere else. Stop by to explore, we're sure you'll find something amazing!
Farmers Market
Tecumseh's Farmers Market has a new permanent home at The Market on Evans! It is now located at 213 North Evans Street, 11/2 blocks north of Chicago Blvd in Downtown Tecumseh, in the newley refurbished market building. It will run from May until October on Saturday mornings from 9:00 am to 1:00 pm. Local produce, farm fresh eggs, handmade craft items and delicious cakes and pies are just a few of the items for sale. Come visit The Market On Evans. You will find barrier free parking right across the street on the corner of Logan Street and Evans St. Stop by and visit our friendly vendors, they will be offering locally grown herbs, flowers, organic produce, eggs, handmade crafts antiques and much more! Tecumseh charm and talented vendors make this market worth visiting. Season starts the third weekend in May and runs through the second weekend in October! For more information please click here.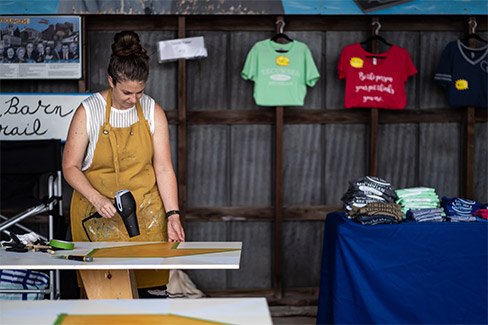 Become a Vendor
Please contact us at 517-423-3740 if you'd like to be a vendor at the Farmers Market!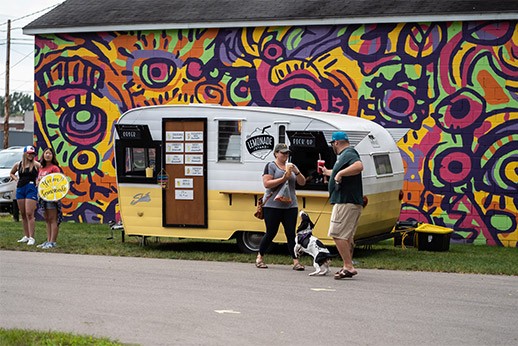 The Market on Evans
The Market on Evans is a great space for your next outdoor event. When the Market on Evans isn't hosting the popular Tecumseh Farmers Market, it can be yours to rent for a celebration, social gathering, or other special activities. The Market area features a lushous grassy field, a paved gathering area, and a cozy overhang to escape the sun or unexpected rain. Learn how to apply below!
Special Activities & Events
The Market On Evans is available to rent for your special activity or event.