Art Trail Tecumseh & Historical Mural
The arts are everywhere in Downtown Tecumseh! Come celebrate our local creative minds with a casual stroll around the Art Trail, or make a stop at the Historical Mural to take in Tecumseh's rich cultural history. New art projects and installations happen all the time - find out more information below!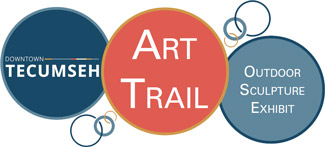 Art Trail Tecumseh
New Sculptures installed on June 18, 2020. Bring your family out for a social distancing walk and enjoy the new sculptures.
Art Trail Tecumseh is a free outdoor sculpture exhibit, waiting for you to explore, on your own time, at your own pace. The sculptures will be on display in Tecumseh throughout the year with new sculptures installed in the spring each year. See something you can't live without? The art is for sale and you can find out more details by contacting Ken Thompson, through the Midwest Sculpture Initiative (MSI) at 517-486-4591. Discover more about MSI at www.msisculpture.com.
Take a self-guided tour through downtown and enjoy Art Trail Tecumseh, our free sculpture exhibit. It is a pleasant way to spend an afternoon with family and friends. Don't forget to include the Tecumseh High School Sculpture Garden on your tour as well.
Art Trail Tecumseh is a Downtown Development Authority project and made possible with funding through the DDA, the Sage Foundation and MCACA - The Arts Alliance.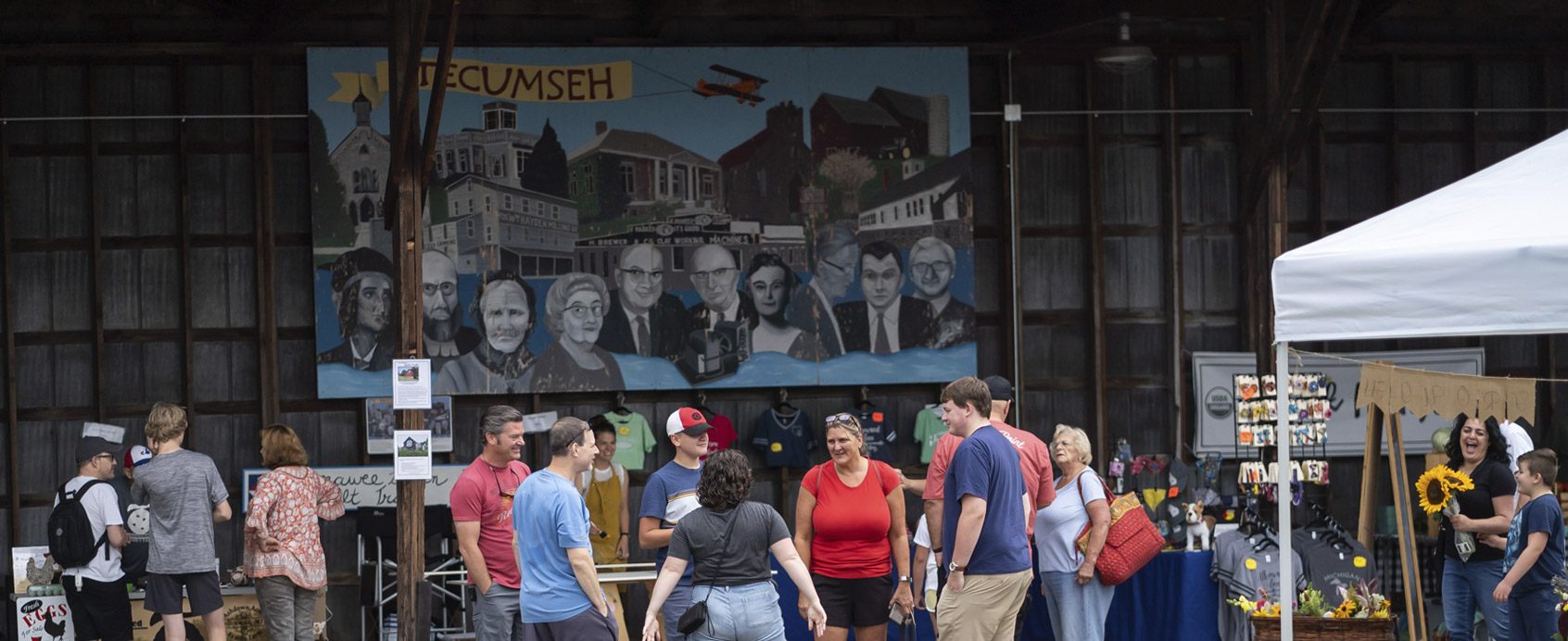 Tecumseh Historical Mural
Tecumseh Historial Mural Project was painted by the 2016 Tecumseh High School Art Class students under the direction of art teachers - Christine Obeid and Ron Frenzen. Historical building and local community members are highlighted in the mural. This project was funded by the Tecumseh Downtown Development Authority and the Sage Foundation.