Art
Here in Downtown Tecumseh, we love to celebrate the arts! With so many creative minds, the downtown area is always brimming with something new to discover. From incredible sculptures in the Art Trail to local showcases and annual art events, you're invited to experience the unique creations from your friends and neighbors!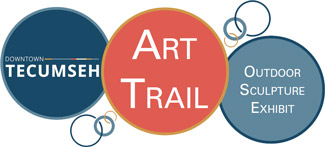 Art Trail Tecumseh
New Sculptures were installed in Spring 2023. Bring your family out for a social distancing walk and enjoy the new sculptures.
Art Trail Tecumseh is a free outdoor sculpture exhibit, waiting for you to explore, on your own time, at your own pace. The sculptures will be on display in Tecumseh throughout the year with new sculptures installed in the spring each year. See something you can't live without? The art is for sale and you can find out more details by contacting Ken Thompson, through the Midwest Sculpture Initiative (MSI) at 517-486-4591. Discover more about MSI at www.msisculpture.com.
Take a self-guided tour through downtown and enjoy Art Trail Tecumseh, our free sculpture exhibit. It is a pleasant way to spend an afternoon with family and friends. Don't forget to include the Tecumseh High School Sculpture Garden on your tour as well.
Art Trail Tecumseh is a Downtown Development Authority project and made possible with funding through the DDA, the Sage Foundation and MCACA - The Arts Alliance.
Mary Jo Mensing Sculpture Garden
The Mary Jo Mensing Sculpture Garden was unveiled June 23, 2021. Mary Jo Mensing's legacy gift to Tecumseh Center for the Arts allowed the theater to move forward with Phase 2 of the Art | Music | Sculpture Park located on the theater property. The Mary Jo Mensing Sculpture Garden currently features landscaping, flower beds, and eight community created sculptures, with space to add more sculptures in the future. An official ribbon cutting took place June 23, 2021.

Annual Art Walk
Come enjoy an evening in Tecumseh strolling the downtown during our Annual Art Walk. There are 28 artists that will be displaying their artwork in the local businesses. Acrylic & oil painting, pottery, jewelry and bead making, cloth art, drawing and wood carving are just a few of the mediums that will be available for your enjoyment. Some of the artists will be demonstrating their craft as well as selling their artwork. There will also be some interactive art projects the kids can try while visiting our downtown.
Tecumseh Murals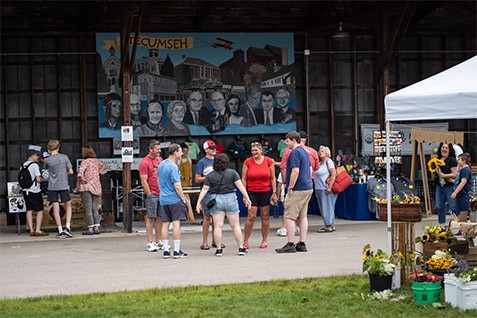 Tecumseh Historical Mural
Tecumseh Historial Mural Project was painted by the 2016 Tecumseh High School Art Class students under the direction of art teachers - Christine Obeid and Ron Frenzen. Historical building and local community members are highlighted in the mural. This project was funded by the Tecumseh Downtown Development Authority and the Sage Foundation.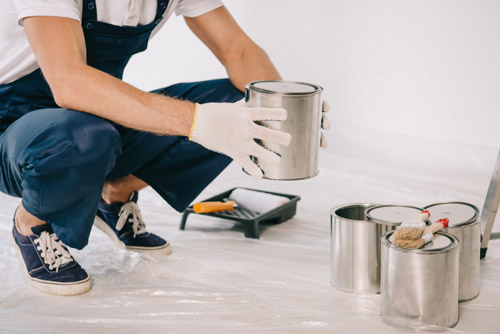 Mural
In addition to the historical mural project, keep an eye out for the upcoming mural planned to be finished summer 2022!
Street Art Trail
The first phase of the TCA Art-Music-Sculpture Park was the creation of the TCA Street Art Trail in 2020. The project involved installing street art murals on the side of the costume shed, painted by members of our community with the official ribbon cutting taking place on October 4, 2020! Since 2020 it has expanded from the barn, to a mural fence along the side south of the property, in addition to murals at the Market on Evans. A total of 66 murals have been displayed since the fall of 2020.
Barn Quilts
The American Quilt Trail can be found in over 40 states throughout the nation. Lenawee's Barn Quilt Trail takes you to all corners of the county, with over 30 quilts to be found! Each barn quilt is a unique, beautiful sight to behold – plan a day trip to visit them all!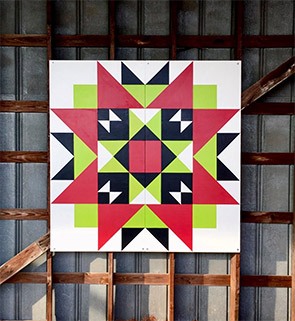 Market On Evans
Sponsored by the William K. Breown family and painted by members of the Tecumseh community, this barn quilt is housed right at the Market on Evans. Plan your visit between May and October on a Saturday morning to see the quilt and then enjoy local goods and crafts at the Farmer's Market!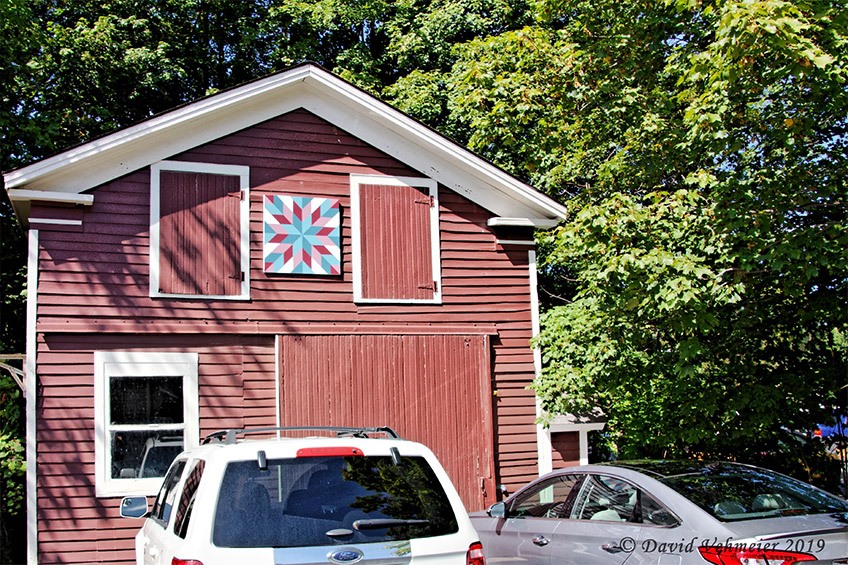 Artistry On Evans
Artistry on Evans is Tecumseh's #1 retreat house, providing creative minds with a welcoming and free atmosphere to brainstorm and create. A beautiful barn quilt greets guests, inviting them to start their creative journeys here. Come see for yourself!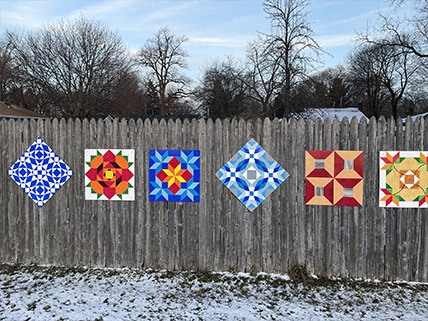 Mike Thomsen
Mike Thomsen started painting barn quilts as a way to honor his mother, who was a quilter, but says that his projects have grown to honor and celebrate all those who quilt. Mike has painted several barn quilts which can be found by heading up Chicago Boulevard on your way eastward. Make sure to keep your eyes open next time you're passing by.